Elan
French importer of the ELAN YACHTS brand , Sailing Stream
A new generation of yachts offering a perfect balance between performance, comfort, easy handling and safety without compromise.
Elan : created 
Elan embodies a true passion for sailing, technological innovations and distinctive design. Every yacht comming from Elan's 16.000 sq meter boatyard in Slovenia is the result of our 70-year long passion for innovation-oriented quality boatbuilding.
Certified by Germanischer Lloyd, our yachts are designed to withstand the toughest conditions, while bringing every owner pure sailing plesure and excitement. Elan is commited to a comprehensive environmetnal management system, minimizing our impact on nature, proven by the ISO 14001 standar for environmentally friendly production.
---
ELAN sailboat E LINE 

ELAN sailboat GT LINE  

Sailboat IMPRESSION 

 

 

 

Cruise and performance 

Elan has over many years defined the true meaning of the Performance Cruiser. The Elan Team takes the latest in design and technology to produce a performance yacht built to exacting standards while still maintaining a cruising capability with a comfortable interior. The Elan E range offers a fully dual purpose yacht without compromise.

PERFORMANCE AND COMFORT

The launch of the new GT series will begin with the GT5, which will be based on the award-winning Elan E5 technology. This boat will bring the true meaning of Gran Turismo to the world of yachting, a Yacht Grand Touring performance. She will have all her control lines brought back to the helmsman who will be able to manage the whole boat without even going ahead, leaving a clear and uncluttered path. The cockpit will be a space to entertain and relax with its dual table system, creating a possibility of a convertible sundeck and storage space. The clean lines that you are entitled to expect from Elan, give this yacht a general appearance that will "turn heads" in all the ports you visit

Innovation and passion for sailing 

IMPRESSION is a new range of cruise ships that appeals to both sailing professionals and amateurs who sail with their families for the pleasure of spending their holidays on the water. The range combines modern technology and know-how with respect for tradition and elegance.Sailing Stream, range of Elan sailboats available in Antibes
Sailing Stream, range of Elan sailboats available in Antibes

A new generation of boats, with a perfect balance between performance and comfort, ease of handling and safety without compromise.
Represented by Sailing Stream, its exclusive distributor for the Alpes-Maritimes, ELAN revolutionizes the name of the standard sailboats. The old references to the length of the sailboats will give way to a notion of range and model, thus offering a more dynamic approach.
Elan Yacht offers one of the most competitive ranges of sailboats. It must be said that the builder benefits from the experience "Humphreys Yacht Design" designer racing machines found on the Volvo Ocean Race 70. This collaboration allows Elan to reproduce on his boats series the technologies that allowed preformance at the highest level:
presence of two rudders
T-shaped keel
chine hull for minimal drag
use of the latest VAIL 3D infusion technique
From the search for optimization of the deck organization for use, to the development of the most competitive sail plan, each Elan boat is able to offer a unique and exceptional sailing experience.
The Elan range is a series of cruise-racing boats that appeals as much to sailing professionals as to fans who sail with the family for the pleasure of spending holidays on the water. The range combines modern technology and craftsmanship with respect for tradition, elegance and style for a real look.
All series boats are designed for regattas, races and speed, but also designed with all the comfort on board for beginners or experienced, all can navigate safely. For some owners, having a boat Elan is the dream of always that materializes, for others it is a safe bet, a stepping stone. These yachts are fast and efficient, but also gratifying and pleasant because of their comfort and some finds that make the reputation of the shipyard.
Contact us to discover Elan boats on the Côte d'Azur!
---
ELAN FRANCE Network
                   ADVISERS AT YOUR SERVICE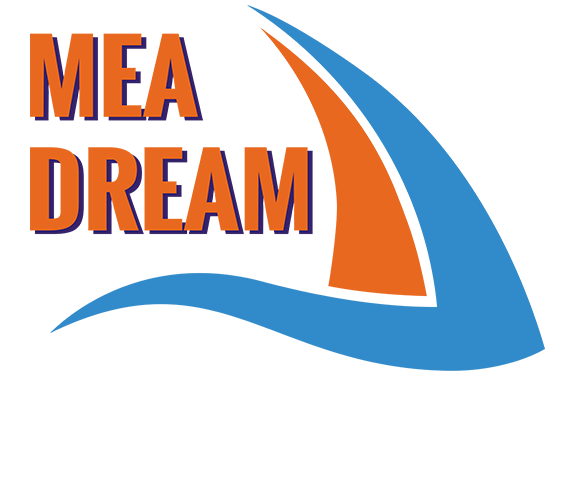 Located on the Quays of La Trinité sur mer, MEA DREAM Sailing accompanies you in the purchase, sale and advice of new and second hand boats: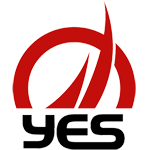 Over more than 30 years, our shipyard has assembled a team that is passionate about sailing. Some of us having undertaken multiple Atlantic crossings, so we are well placed to understand your navigation needs and expectations.
Y.E.S. is constantly evolving in order to satisfy your ever-changing demands and supports a client-first culture.

Ti-COYO, c'est un ensemble de services de qualité.
Concessionnaire de bateaux neufs
Spécialiste du bateau d'occasion
Stationnement à terre sur parc sécurisé
Importante zone de dépôt vente
Entretien et réparations, gros travaux
Location de voiliers et bateaux à moteurs
Remorques, équipements...
Votre bateau comme vous en révez...