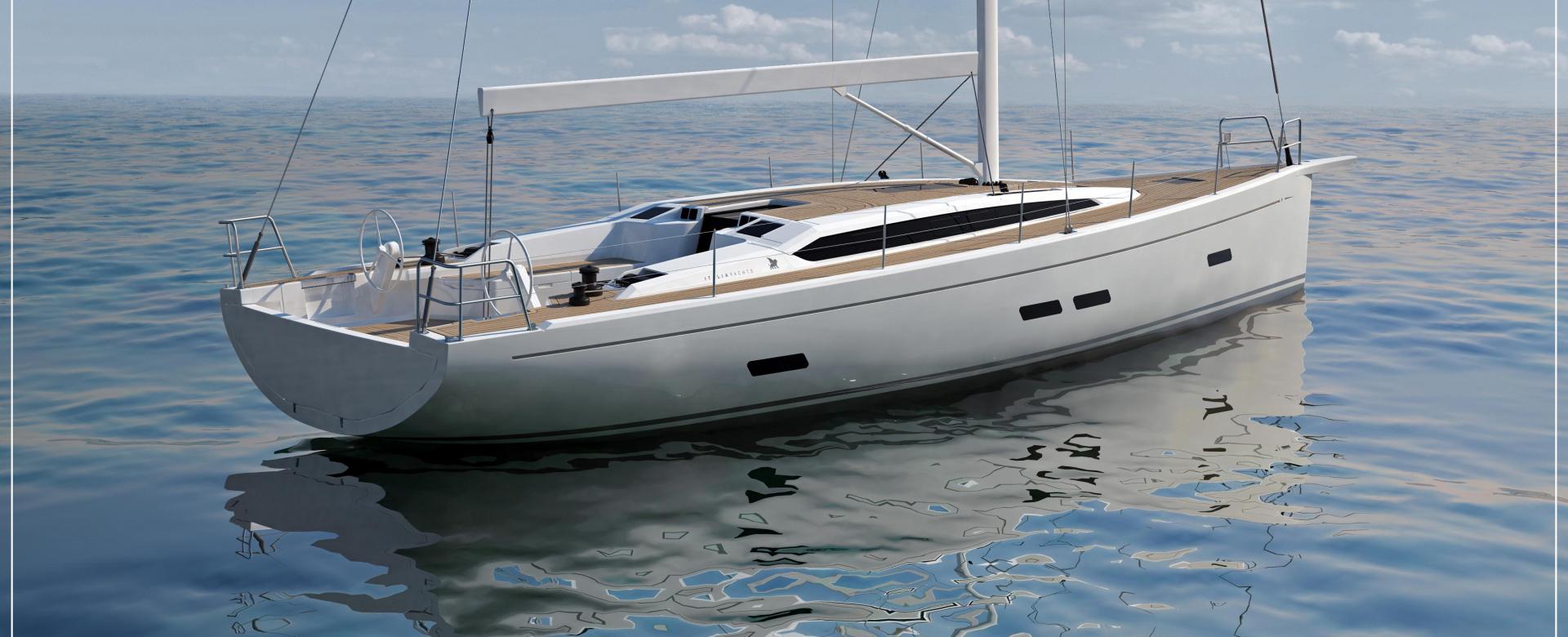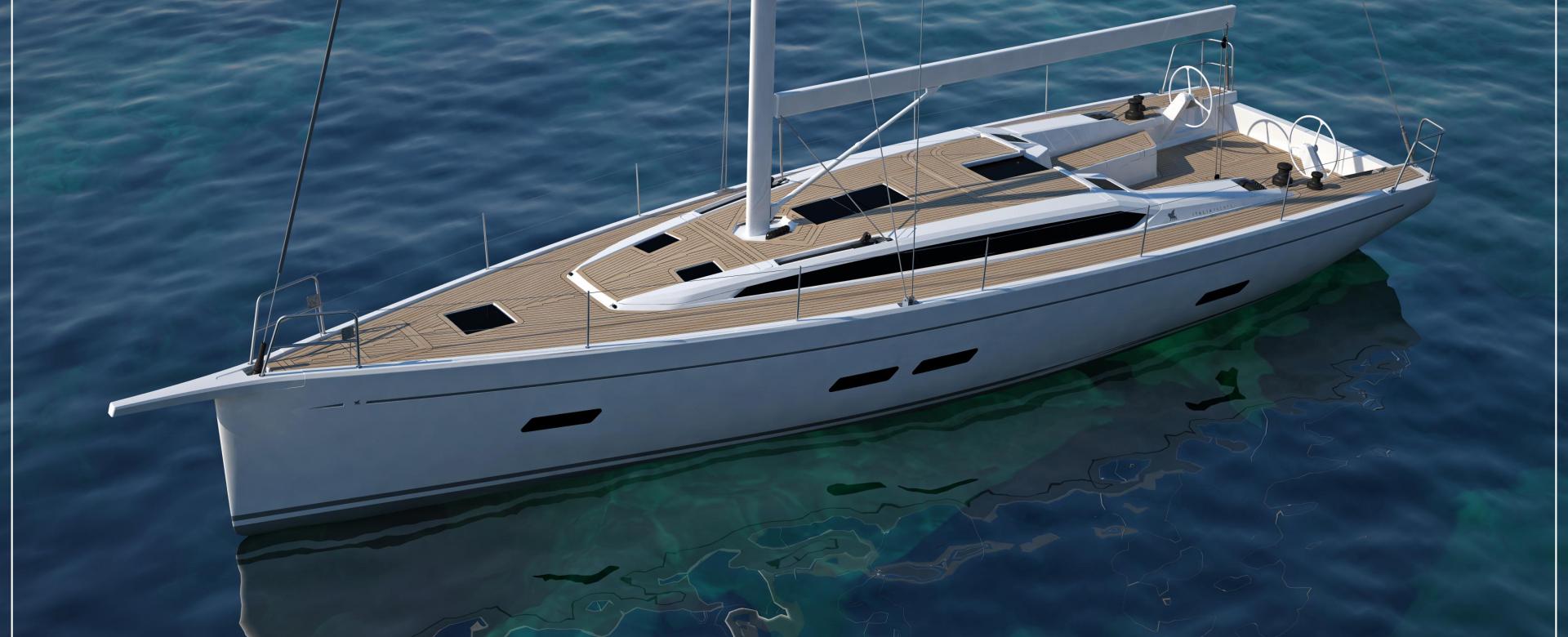 Italia Yachts 14.98
/Italia-Yachts
Italia Yachts

Italia Yachts 14.98
The charm of fun
Thanks to her plumb bow and stern and a very small wetted surface area, the Italia Yachts 14.98 boasts a high dynamic length essential for top level performance both in racing and in cruising. The Italia Yachts 14.98 can effortlessly reach considerable speeds in the lightest of airs while offering total control and predictability once the wind comes up. Her folding transom serves as a comfortable helmsman's bench while under way, converting to a broad bathing platform at anchoe to allow safe and easy access to the sea or a tender.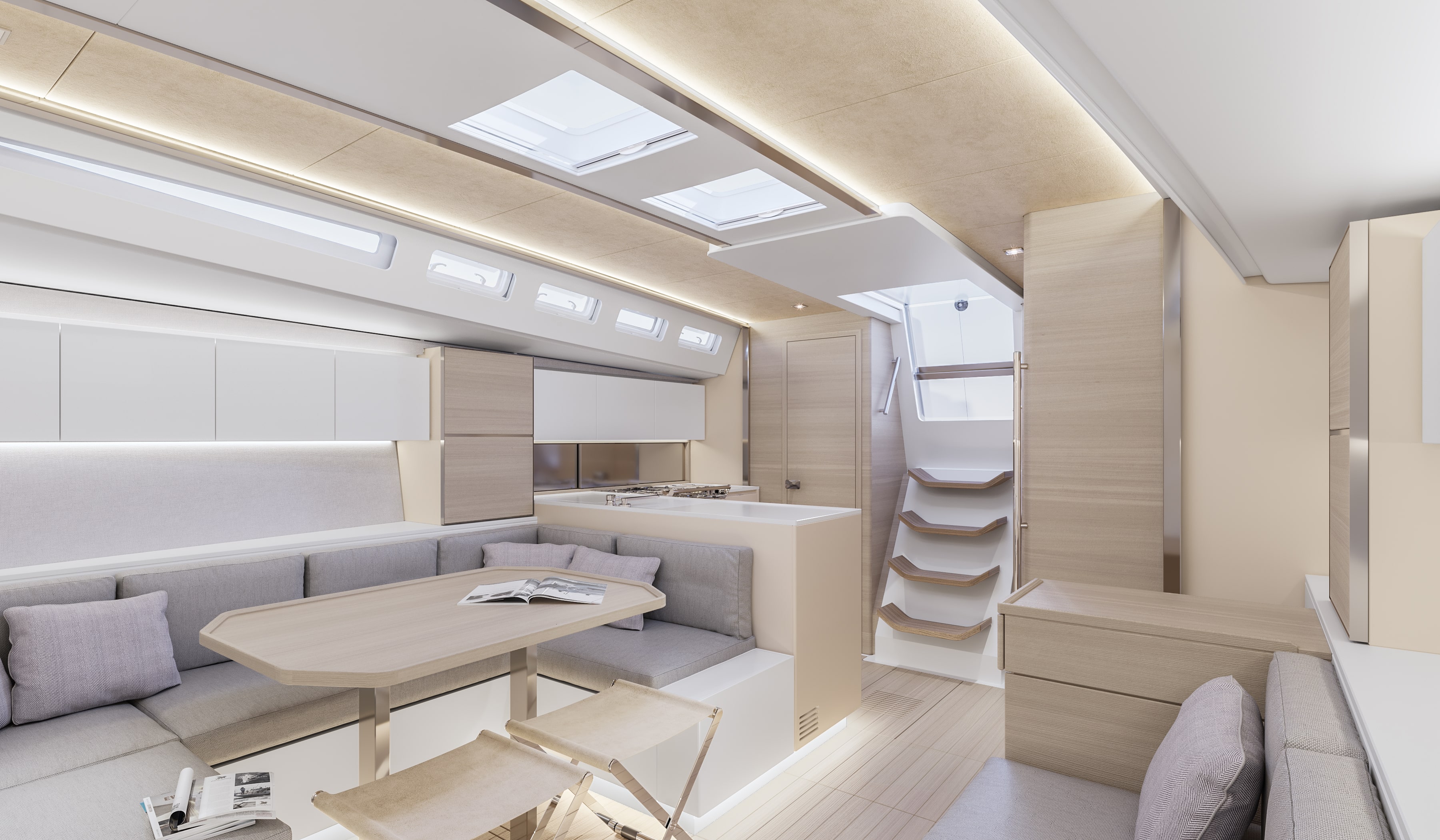 IY 14.98 interiors
Below decks, the subdivision of interior spaces in the Italia Yachts 14.98 is optimised for those who, in addition to looking for a fun sailing experience and unrivalled performance, also seek a quality of life aboard with light and airy interior spaces to make even the longest cruises as comfortable as living at home. With three standard interior layouts available with two or three heads options and an abundance of storage in all cabin spaces, there is a solution for everyone.
IY 14.98 Bellissima
Combining sporty intent with luxurious comfort and impeccable Italian style, the Italia Yacts 14.98 Bellissima ticks all of the boxes. Careful choices of finishes and upholstery, combined with attention to detail in ergonomics and storage spaces make the 14.98 Bellissima the perfect option for longer cruises. Even a wine cellar can be specified! The interior feel is bright and airy and extremely well ventilated thanks to numerous opening ports. The lighting is warm, diffused and continuous with floor level lighting throughout.
IY 14.98 Fuoriserie
For those seeking the maximum in performance and a sporting yacht capable of competing at the highest level in ORC and IRC fleets, the Italia Yachts 14.98 is available in Fuoriserie guise. On deck, six winches are fitted as standard to allow for dedicated mainsheet winches as well full halyard and sheet control. The fitment of twin rudders allows for a broad and easily-worked cockpit while the rig benefits from rod standing rigging for optimum strength and minimal weight and cross-section, preparation for symmetrical spinnakers and a hydraulic backstay adjustment. The spars are high efficiency profile with an increased height section boom to facilitate a larger mainsail area.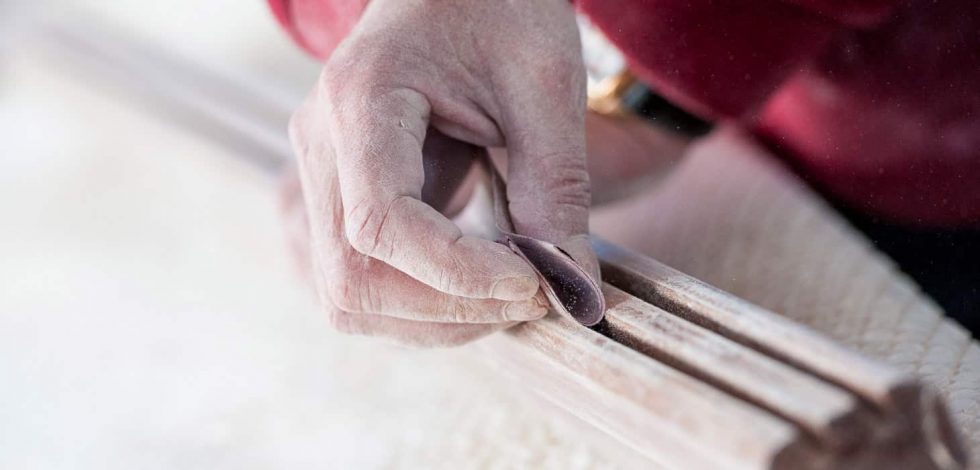 Hull construction
In the quest for the ultimate ration between light weight, stiffness, longevity and performance, the Italia Yachts 14.98 hull is constructed using a sandwich of glass figbres and PVC cores with variable core densities throughout the structure.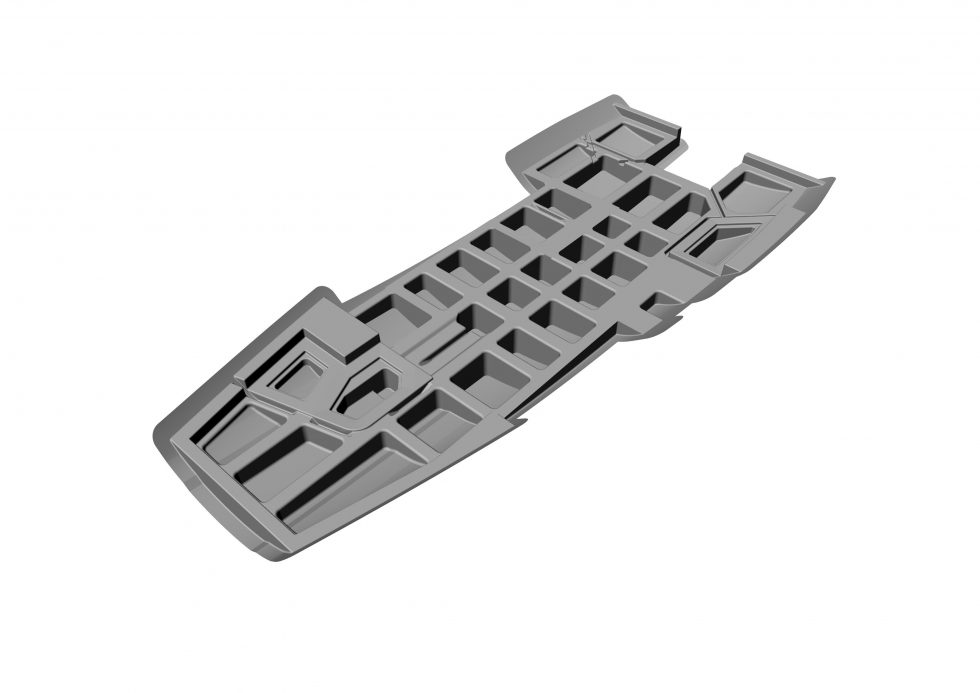 Internal matrix
Beneath the soleboards, the Italia Yachts 14.98 is fitted with a structural matrix constructed of laminated unidirectional glass and carbon fibres to ensure accurate distribution of rig and keel loads, class-leading stiffness, strength and light weight. The marine plywood bulkheads are the laminated to the hull sides, the inner structure and the deck.
Keel configuration
The Italia Yachts 14.98 is fitted as standard with a "T" profile keel of blade and cast lead torpedo in accordance with the very latest ORC optimization. For those looking to race under IRC, a specially designed keel is also available. Both keels are designed for maximum performance with the help of advanced software similations and structural calculations.
Deck layout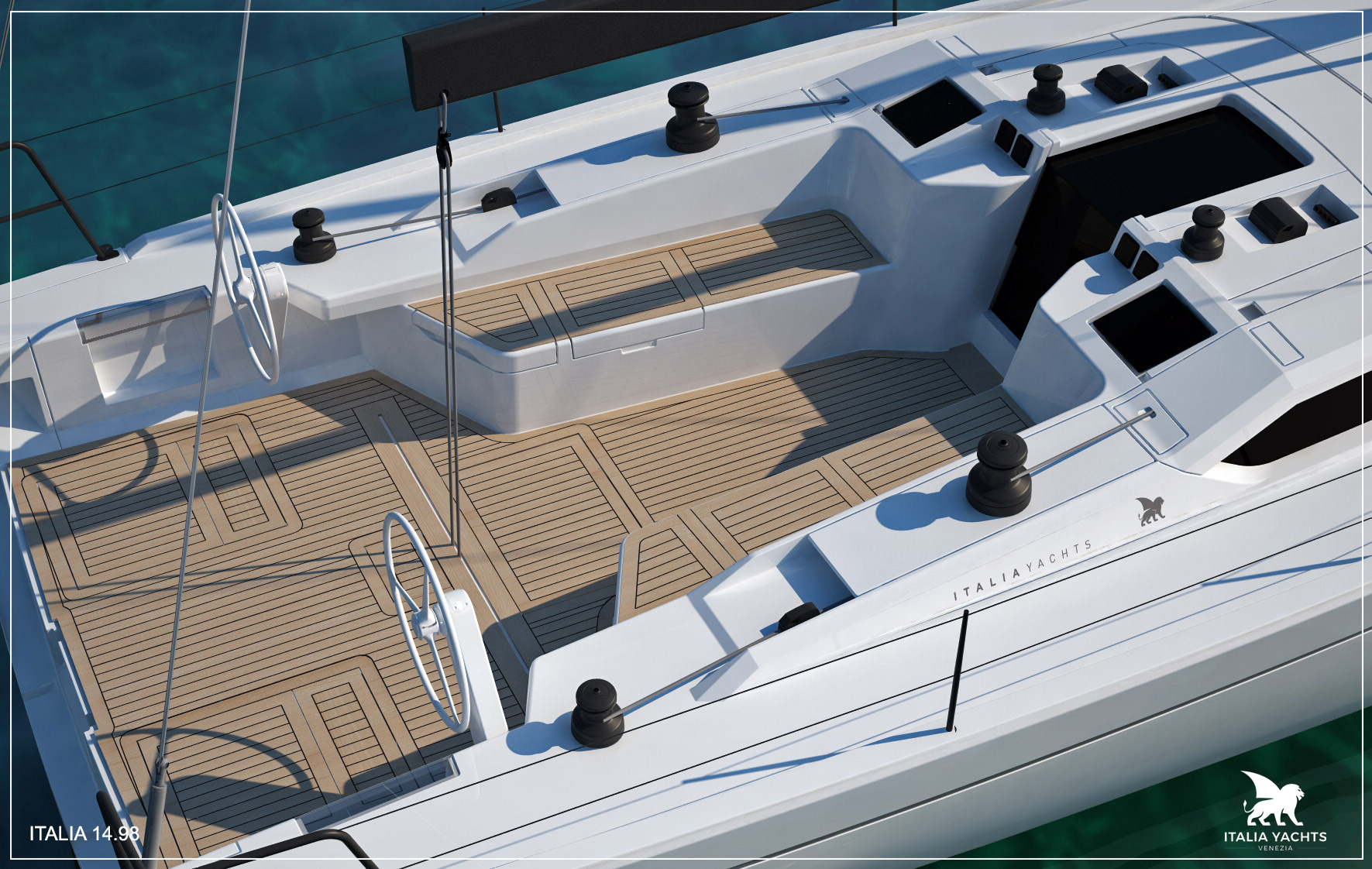 The Italia Yachts 14.98 deck is clean and free of lines, allowing crew to safely make the most of her deck spaces. The coachroof features a long window profile, fitted with individual opening portholes to allow generour ventilation into the light and spacious interior. The hull and deck are finished in high quality gelcoat with the cockpit and side decks benefitting from a moulded non-slip finish.
Cockpit layout
The Italia Yachts 14.98 boasts a cockpit configuration equally at home for effortless cruising with guests as it is functional for a racing crew. In addition to the traditional cockpit lockers spaces, an insulated locker with icebox function has been added within easy rach of the helmsman and guests.
Technical Specifications

Naval architecture  Cossutti Yacht Design
Interior design   Arbore & Partners/Emanuele Pillon
Exterior design   Cossutti Yacht Design
Length overall   15.35 m (50 ft)
Hull length14.55 m (47 ft)

Max beam   4.35 m (14 ft)
Draft   1.90 (6,2 ft) 2.53 m (8.37 ft) 3.00 m (9.84 ft)
Displacement   10.250 kg (22.597 lbs)
Engine   60 Hp
Fuel   250 litres (74 U.S. gal)
Water   500 litres (132 U.S. gal)

Mainsail area   76/70 sqm (818/753 sq ft)
Jib area   58/55 sqm (624/592 sq ft)
Spinnaker area   200/230 sqm (2.152/2475 sq ft)
ORC GPH  520 (provisional)