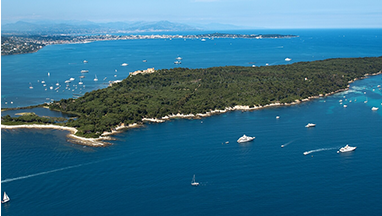 A dream within your reach : acquiring a sailboat safely with Sailing Stream 
You want to own a yacht but you are reluctant to struggle with boat maintenance, mooring places, costs, insurance…
You are an owner and find that your passion costs are higher than expected?
You just use your boat a few weeks per year?
Have you thought about rental management?
SAILING STREAM will give you advice to choose the yacht and the possible financial proceedings.
We offer you a mooring place in Port Vauban, Antibes
We handle your insurance and the whole maintenance for you (fairing, housekeeping, sails maintenance, consumables, winterization…)
This package allows you to enjoy your yacht without worrying about costs associated with its use.
Depending on your cruising schedule, we take care to rent your yacht the rest of the time.
Your rental income allows you to refund the costs of your passion (maintenance, berth and insurance minimum)
We take care of the reliability and experience of lodgers, inventories, preparing the boat before each rental
You have a web account for your boat showing your common or outstanding spendings, your cruising/maintenance planning and your rental income
Thanks to SAILING STREAM's team experience, enjoying your passion has never been that convenient and thrifty.
Trust our 30 years of experience and join us!
Rental management proposal: become owner simply! 
---
Forward Estimate for Development Management Location
Sailing Stream is a high expertise yacht management company enjoying special relationships with agents of the largest shipbuilders.
SAILBOAT 33 foot in 2 double cabins + 1 bathroom
---
4:6 sleeps where standard equipment rental:
Central navigation - VHF - Autopilot - GPS with map
Bimini top and down - Gateway       
Motorized dinghy - safety equipment + 6 miles
Required documents navigation - maps Riviera and Corsica
Bedding (pillows and blankets)
  
Nbr de semaines
Tarif
 
CHIFFRE D'AFFAIRE
 
 
 
semaines en période 1
4
2 200,00 €
8 800,00 €
semaines en période 2
4
1 900,00 €
7 600,00 €
semaines en période 3
5
1 700,00 €
8 500,00 €
semaines en période 4
3
1 300,00 €
3 900,00 €
 
 
16
 
 
TOTAL TTC
28 800,00 €
REMISES DIVERSES
2 880,00 €
TOTAL TTC
25 920,00 €
 
 
TOTAL HT
 
23 563,64 €
 
 
( TVA à 10% en 1° catégorie de navigation)
 
 
 
 
 
 
FRAIS TTC
 
 
 
 
Commissions  d'agences 40%
 
 
10 368,00 €
Maintenance annuelle
 
 
1 900,00 €
Place de port à Antibes
 
 
7 092,00 €
 
 
TOTAL 
19 360,00 €
 
 
 
 
 
 
 
 

NET PROPRIETAIRE TTC

6 560,00 €
SAILBOAT 47 foot in 4 double cabins + 3 bathrooms
---
8:10 sleeps where standard equipment rental:
  
Nbr de semaines
Tarif
 
CHIFFRE D'AFFAIRE
 
 
 
semaines en période 1
4
  4 500,00 €
18 000,00 €
semaines en période 2
4
  3 900,00 €
15 600,00 €
semaines en période 3
5
  3 900,00 €
19 500,00 €
semaines en période 4
3
  3 000,00 €
9 000,00 €
 
 
16
 
 
TOTAL TTC
62 100,00 €
REMISES DIVERSES
6 210,00 €
TOTAL TTC
55 890,00 €
 
 
TOTAL HT
 
50 809,09 €
 
 
( TVA à 10% en 1° catégorie de navigation)
 
 
 
 
 
 
FRAIS TTC
 
 
 
 
Commissions  d'agences 40%
 
 
22 356,00 €
 Maintenance annuelle
 
 
2 900,00 €
Place de port à Antibes
 
 
13 500,00 €
 
 
 
 
 
 
 
TOTAL
38 756,00 €
 
 
 

NET PROPRIETAIRE TTC

17 134,00 €