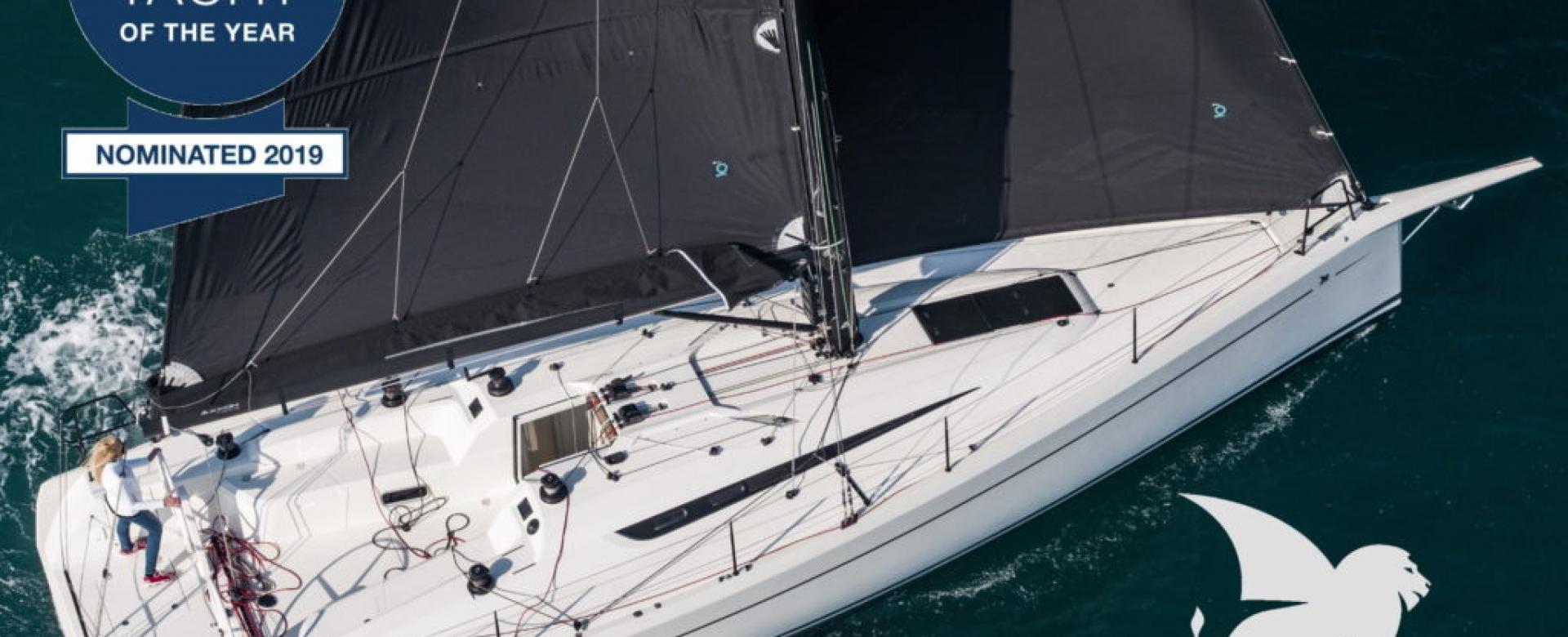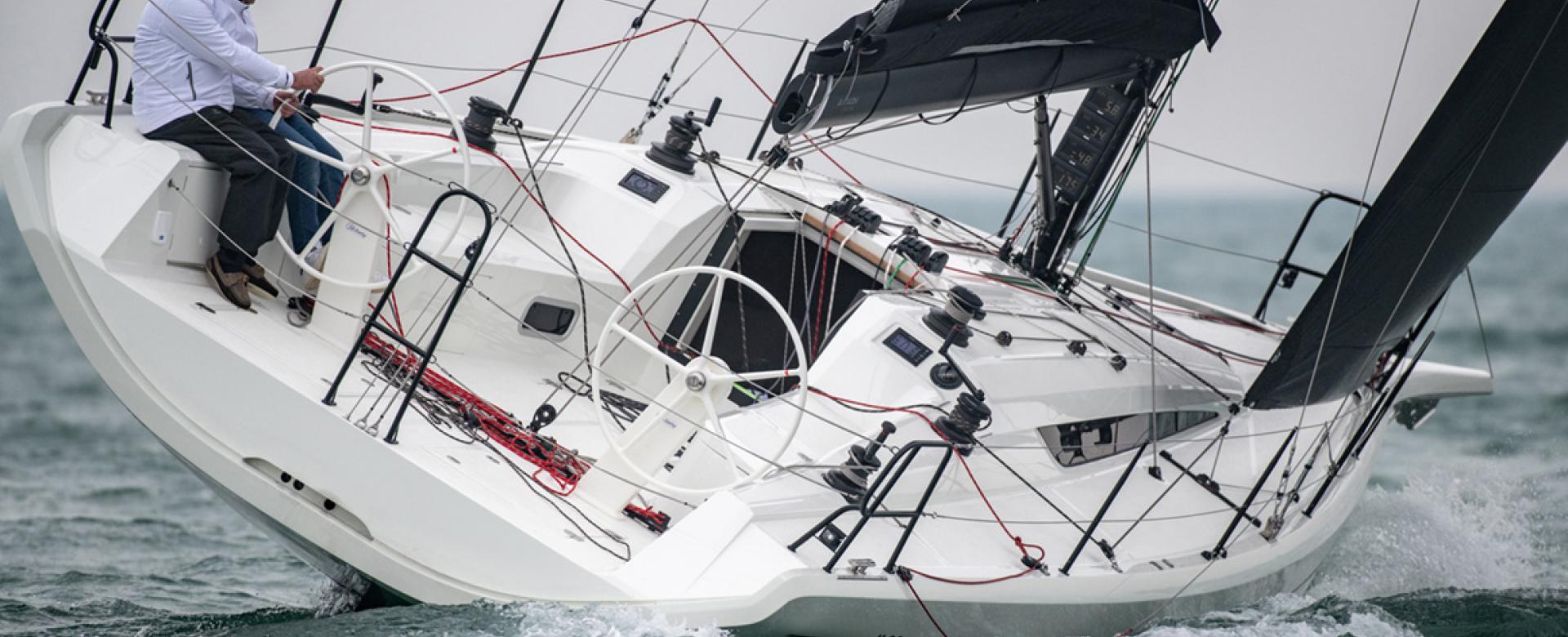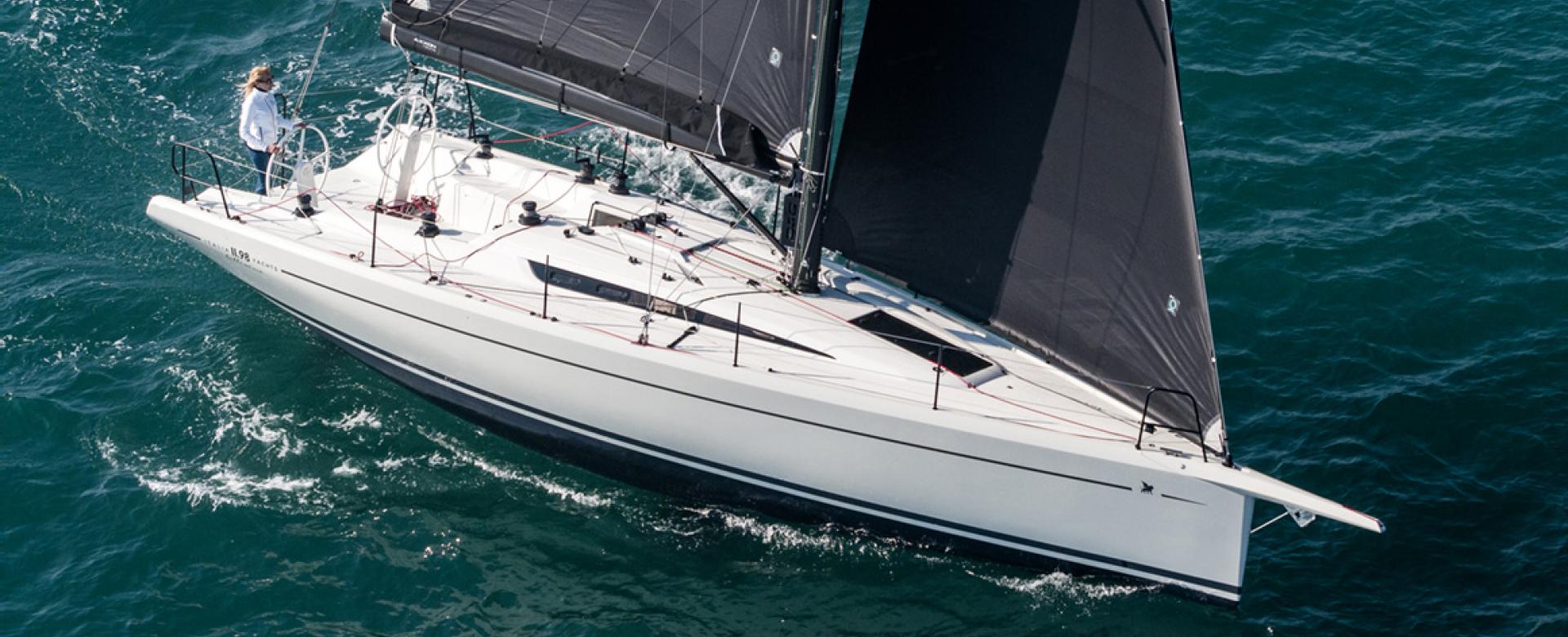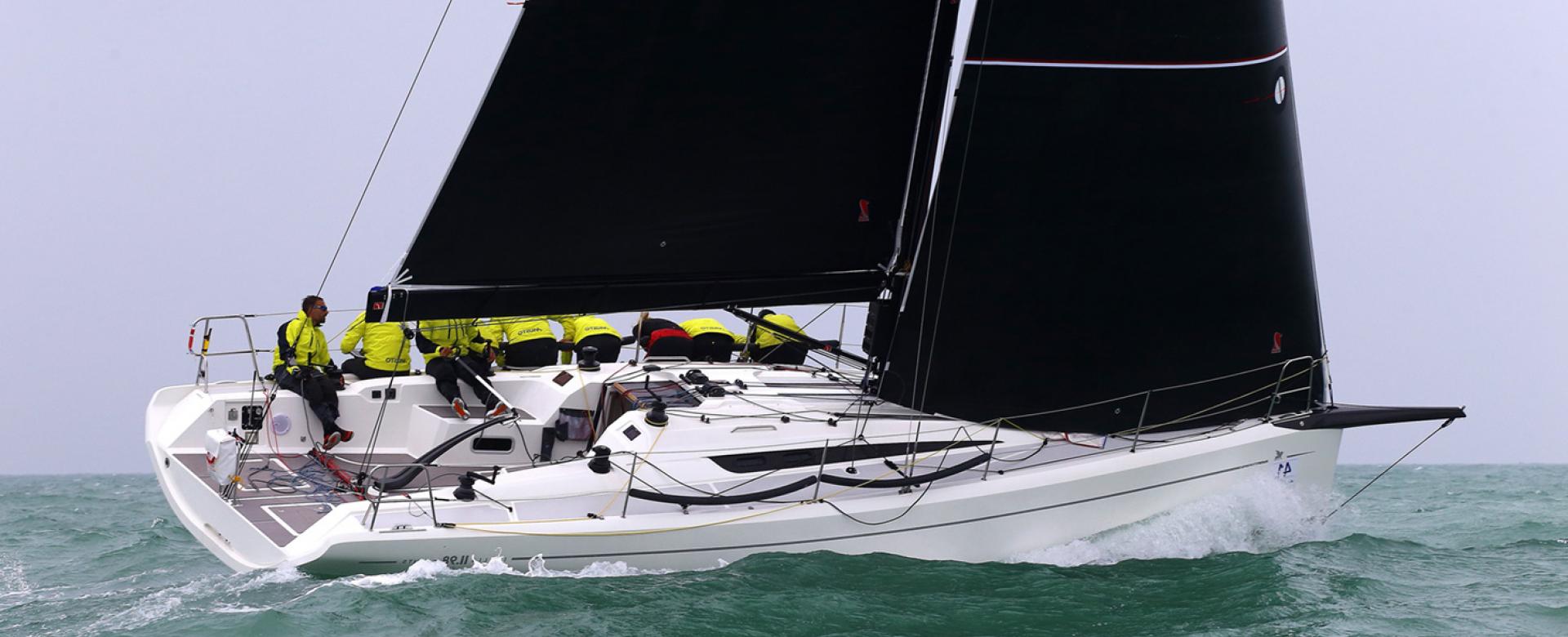 Italia Yachts 11.98
/Italia-Yachts
Italia Yachts

Italia Yachts 11.98
Italia 11.98: astonishing performance
Hull, keel and rudder lines comes from several experiences in racing boats optimization field and also from sophisticated studies carried out in collaboration with computational fluid dynamics experts. Also the design of the deck is the result of an extensive research in terms of ergonomics for various uses, design and aerodynamic. The internal layout is developed by the Design Team Italia Yachts coordinated by the designer Matteo Polli, in collaboration with KMD by Kristian Macchiut and Mirko Arbore & Partners. Italia 11.98 is proposed in a single basic model, starting from which it is possible to choose between two different set-up configurations, completely customizable according to the intended use.
Italia 11.98: racing essence and versatility
We can't deny it: with this new model Italia Yachts wants to repeat, and if possible improve, the prestigious results obtained with the Italia 9.98, multi-winner in all regatta fields all over the world and also winner of two ORC World Championships in 2015 and 2016. But we want to do it starting from a completely new project, which makes the adaptability its most distinctive feature. Italia 11.98 is indeed a unique boat, designed with a special attention to the different international regulations, in particular ORC and IRC. The possibilities of customization in race perspective are many, in order to satisfy both professional top teams and passionate sailors: each one will be able to benefit of the basic features of Italia 11.98, improving the accessories according to the expected level of use. In the ORC regulation, Italia 11.98 is optimized to be the largest boat in Group C. In the top-of-the-line configuration, the boat can be also equipped with carbon mast, carbon boom, bow piston and carbon tiller. Italia 11.98 also offers solutions specifically designed for offshore regattas, also in reduced crew.
Construction and appendages
The constructive parameters of Italia 11.98 are the same of each Italia Yachts model, in order to guarantee the maximum lightness, stiffness, safety and durability. Italia 11.98 is proposed in just one version with no difference in terms of construction, water lines or materials, either to be arranged in racing edition or in bellissima edition
A no-compromise cruising
The interior layout provides three cabins equipped with standard nautical beds, cabinets and enough storage spaces for a family cruise. There are also a large saloon, a spacious starboard headroom with toilet and sink, and a port headroom with shower and a locker for wet suit. In the bellissima configuration, it is also possible to change the standard chart table with a smaller one, obtaining more space for a convenient storage cabinet and also for a second refrigerator. The lockers can be provided in fabric to reduce weight or in a rigid shell.
Deck layout
The deck layout is extremely clean and designed to ensure a great ergonomy during use in racing. The liferaft locker is advanced to the bow for a better weight distribution. The deck and the coachroof are designed to minimize wind resistance whilst ensuring a safe and easy moving around out of the cockpit.
The importance of obtaining fair lines on deck has been the guiding lines for the design team who have designed a functional, ergonomically efficient and safe deck suitable for both race crews and family sailors.
The front cabin is equipped with a double hatch with 180° opening and there is the option to add further portlights in the coachroof. A removable cockpit table is available as optional. The open cockpit can be completed by a folding and removable bathing platform. There is also the possibility to provide a throug deck furler and an integrated bowsprit.
The interiors of Italia 11.98: a modern and essential design
The interiors of Italia 11.98 are characterized by gelcoat surfaces, functional in both racing and cruising situations. The floor is made of marine plywood finished in anti-slip plastic laminate.
The layout provides three spacious cabins, two headrooms, one with toilet and sink and the other one with a comfortable shower, and a large saloon including the galley and the navigation chart table. All the three cabins, one forward and the two symmetrical aft ones, have standard nautical beds.
Besides, the two benches in the saloon can be transformed in two single beds (1.95 m). The saloon table with folding planes can accommodate up to 6 people and its structure offers a useful handrail.
In the L" galley there is a sink with folding mixer tap, a generous 150 liters fridge and a gimballed two-burners stove.
In the Bellissima configuration, it is also possible to change the chart table from the race version with a smaller one on the starboard, obtaining more space for storage and for a second refrigerator.
The entire interior layout is thought to provide a lot of storage spaces suitable for a family cruise.
Technical specifications
Naval architecture
Matteo Polli / Italia Yachts
Interior design
KMD / Mirko Arbore & Partners
Exterior design
KMD / Italia Yachts Design Team – Matteo Polli
Engineering & structural design
Olivari Engineering / Italia Yachts Design Team
Length overall
11,98 m (39,304 ft)
Hull length
11,65 m (38,2 ft)
Max beam
3,98 m (13,0 ft)
Draft
2,10 m (6,9 ft)
Displacement
6.200 kg (13.668 lbs)
Engine
Diesel 30 Hp
Engine Battery
n°1 x AGM 70 Ah
House Services battery
n°2 x AGM 70 Ah
Fuel
110 litres (29,06 U.S. gal)
Water
200 litres (52,38 U.S. gal)
Mainsail area
50 sqm (538,2 sq ft)
 
Jib area
43 sqm (462,8 sq ft)
Spinnaker area
110 sqm (1.184 sq ft)
ORC GPH
(provisional) 590