Sailing Stream French importer of the ITALIA YACHTS brand 
Charter and boat sale in Antibes (06)
Sailing Stream is a yacht rental-management and sale company born from the experience of a structure specialized in boat rental since 1984.  We offer three fully complementary packages: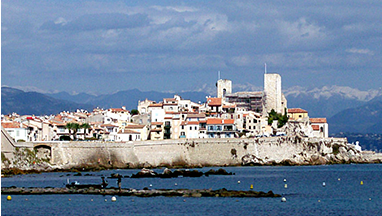 Rental to cruise with your friends and family to numerous destinations
Purchase and sale with or without the management program of your boat
Management and technical maintenance of your yacht
These packages will bring you the joy to cruise according to your tastes, choice, desires, and making your holiday, unique moments of sailing.
The team Sailing Stream in Antibes: sailing professionals at your service
The SAILING STREAM team includes former associates of the "L'Ile Bleue" yacht charter company: Eric Bernillion and Bernard Baralhé.
Eric Bernillon followed an engineer curriculum. He has solid experience in International Groups (Texas Instruments) and SMEs in the nautical field (technical director Jeanneau, Ettore Yachting, Archambault site). His knowledge of ships, technical skills and experience enable him to be an efficient manager of the Company.
Bernard Baralhé, creator and manager of large structures (director operator of a Jeanneau's concession, former director of clinical and nursing homes) will ensure administrative management, organization and development in the medium and long term.