Benefit of an exceptional offer for an ELAN GT6 in February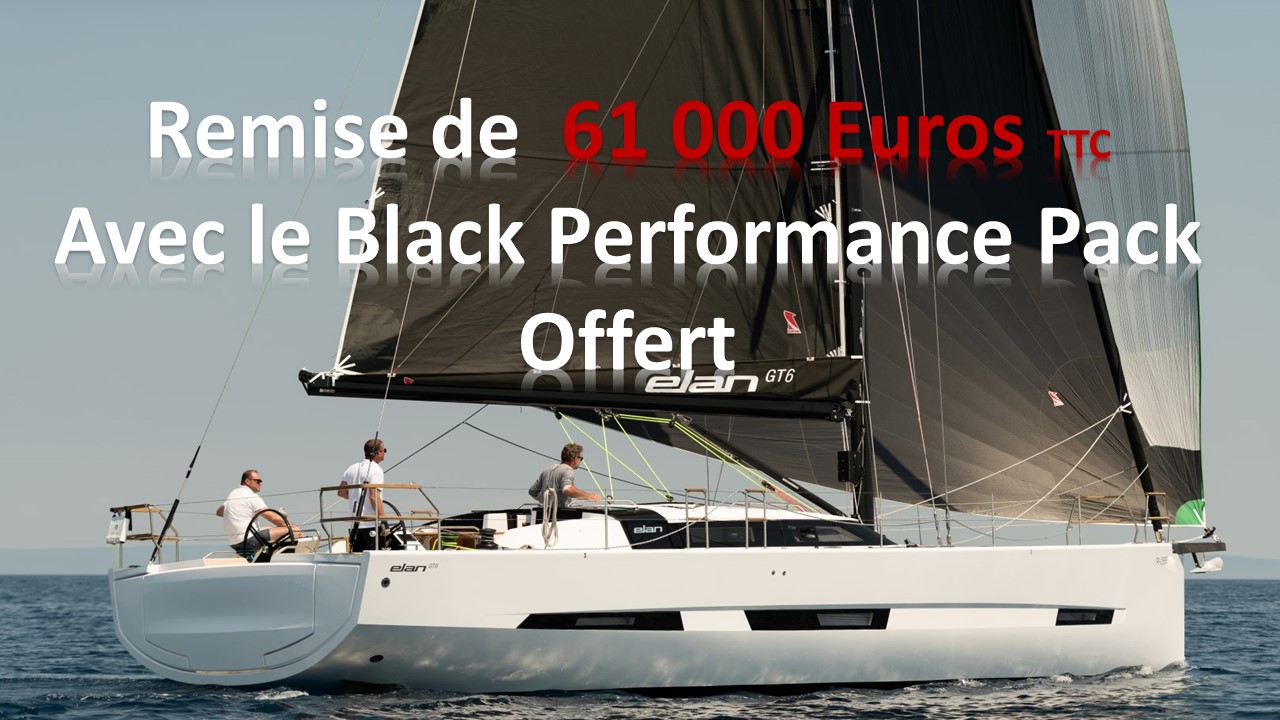 BLACK PERFORMANCE PACK   OFFERT
Natural look carbon bowsprit, steering pedestals and carbon steering wheels

Black painted aluminium mast with Harken Switch T-track mainsail system, Harken sliders and dyform standing rigging

Gennaker deck equipment, halyard and sheets 

Asymetric genaker ISF PFR with integrated furling system Selden CX45

Upgrade all winches to size 60.2 STP Harken Performa

 

Upgrade GV and

genois

Onesail

performance Forte 225R (grand voile lattée)

Upgrade to 2x Harken Hydraulics backstay adjuster
*Offer valid for the boat exhibited at the Cannes 2021 boat show.
The GT6 is a new generation of sailboat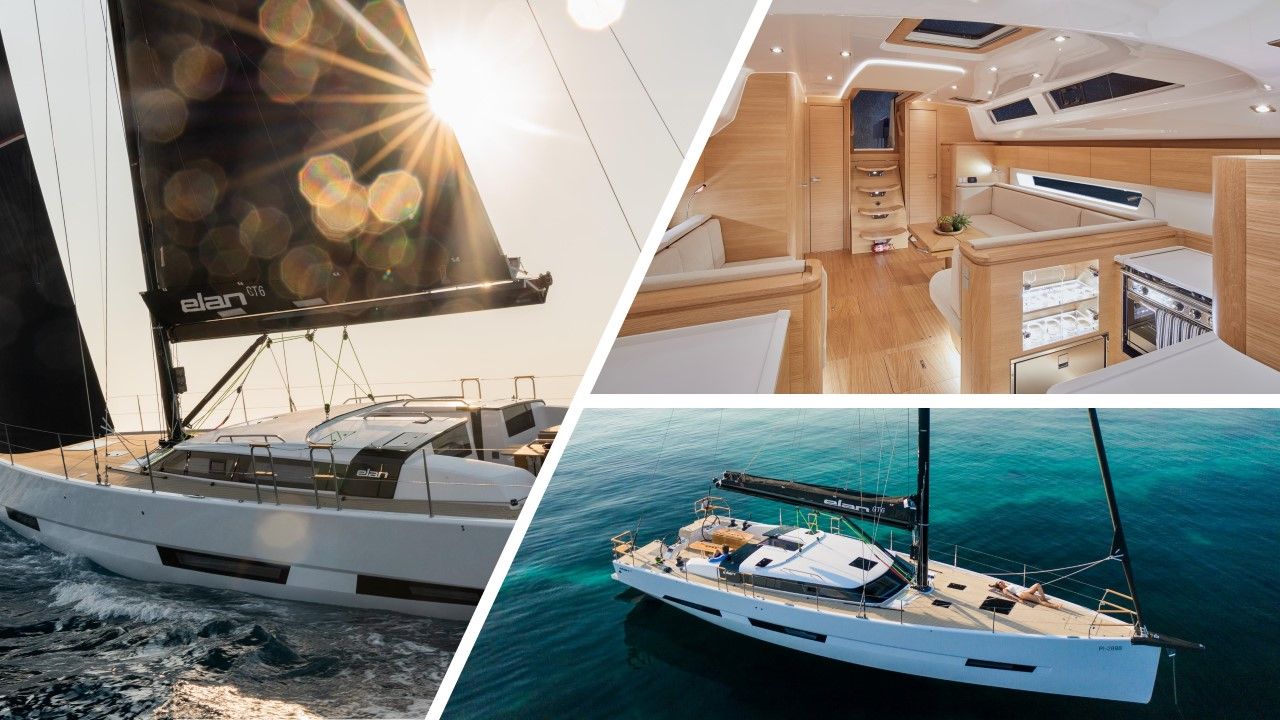 Our flagship GT6 is a next-generation Grand Tourer that delivers the perfect balance of speed and power, comfort and luxury, good handling and precise control.
Stiff, stable and weatherly, the high-performance hull and sailplan by Humphreys Yacht Design are optimised for short-handed, medium-range cruising. Three generations of Humphreys/Elan design evolution and extensive CFD modelling produce a refined yacht that handles like a thoroughbred and delivers exhilarating performance on all points of sail, across the full range of wind and sea conditions.
Unique styling by Studio F. A. Porsche gives the GT6 a strikingly elegant silhouette with sharp, distinctive lines and elaborately curved surfaces that create beautiful flares of light as the yacht moves through the water. In the cockpit, excellent ergonomics and a host of innovative design features bring a new level of luxury to life on board.
---
Contact us for more information .