Italia Yachts 11.98 born for racing and cruising
 Italia Yachts 11.98 born for racing and cruising

While the cruising racing category very often designates boats designed for cruising with which one can participate in regattas, this is not the case with the Italia Yachts 11.98. It is a boat designed for racing, with exceptional performance on board which we will find all the elements of comfort and refinement for a successful navigation and cruise. Whether for a day trip or a cruise of several, everything that can be expected from the sailboat is present whether you are in idleness or in sport mode.
The wetted surface of the boat is very limited while the sail plan is generous but compensated by an optimized T-keel. The boat's gliding potential is immense and this is noticeable from the first tack in light weather. The bridge is particularly well studied, everything is in its place and requires a minimum of effort during maneuvers. This aspect is a guarantee of efficiency in regattas but beyond that it is always a gain in safety that is provided. It is also thanks to this that maneuvering with a reduced crew remains simple and fluid.

The boat is available in a tiller or double steering wheel version. In both cases we find a very precise and efficient bar which provides real pleasure in navigation. The adjustment possibilities are endless and easy. The dolphin boat can be used to anchor an asymmetric spinnaker or a code 0 which offers incredible pleasures of gliding and speed.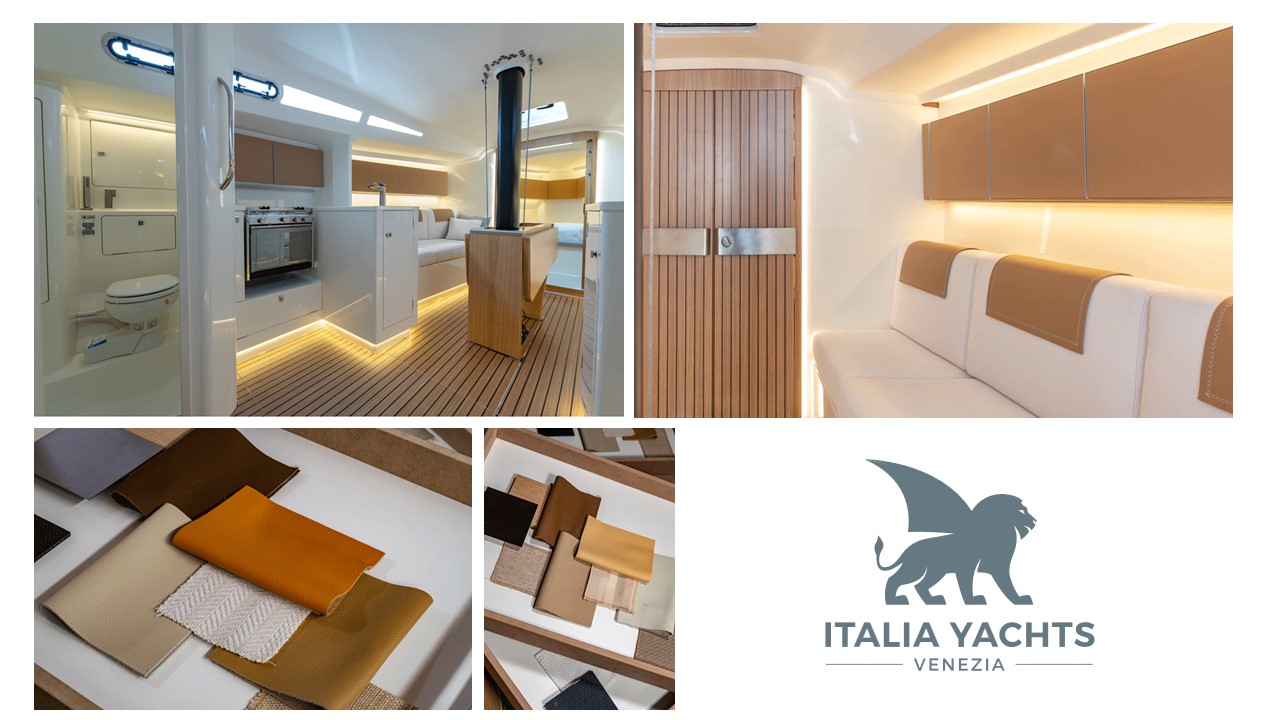 The interior of the boat is of an impeccable design. It is at the same time warm, modern and refined. It has 3 double cabins. The saloon is bright and spacious. Particularly careful lighting produces a cozy atmosphere after sunset. The choice of materials is no stranger to what you feel on board the 11.98. The shipyard has selected quality woods, fabrics and leathers that each customer can assemble as they please according to their wishes.
The first 11.98 units were produced in 2019 and one of them became the ORC World Champion in the same year. It was a very remarkable entry into the world of racing. Today around twenty units have been sold and are getting noticed around the world. In Finland, Australia or China, each time the new and happy regatta owners upset an established order within the regattas in which they participate. Other owners are more discreet on the starting lines but are just as delighted with the cruising performance.
Take advantage of our spring offers, electronics are free until March 30 on 11.98