Elan GT6 reviews are in!
Elan GT6 tests are now released by many acclaimed magazines from around Europe. We are happy to share with you some of the interviews, video walkthroughs, and detailed reviews.
It's always important to read different reviews and opinions so that you can make the right decision when it comes to buying your new yacht. Therefore we would like to encourage you to read them all. Don't like to read? Not a problem! Click here to check the video walkthrough of the new Elan GT6.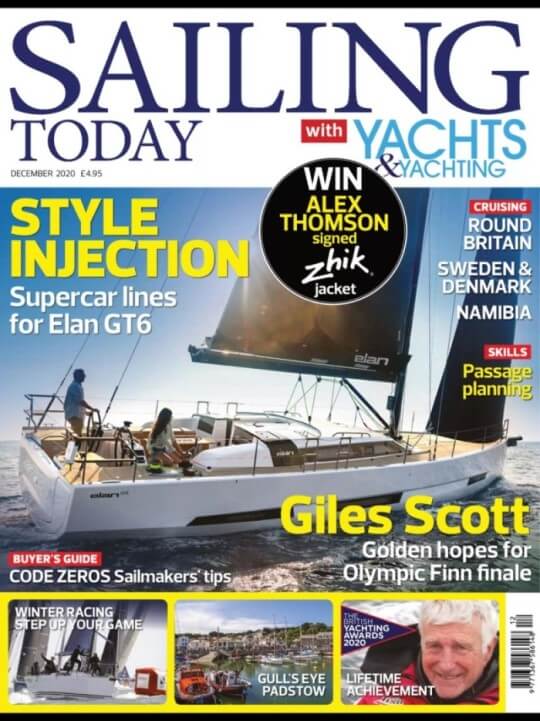 Supercar lines on Elan GT6
Sam Jefferson from Sailing Today steps aboard the new Elan GT6 to find out just how stylish performance cruising really can be.
"I really liked this boat - partly because it's clever and the concept works and perhaps also because, by teaming up with Porsche, Elan has created a boat that feels just a little bit different. If you are trying a high-end product, this is really important. Quality is also superb and the general feeling is that Elan has put a lot of thought into this boat and the rewards come when you sail it."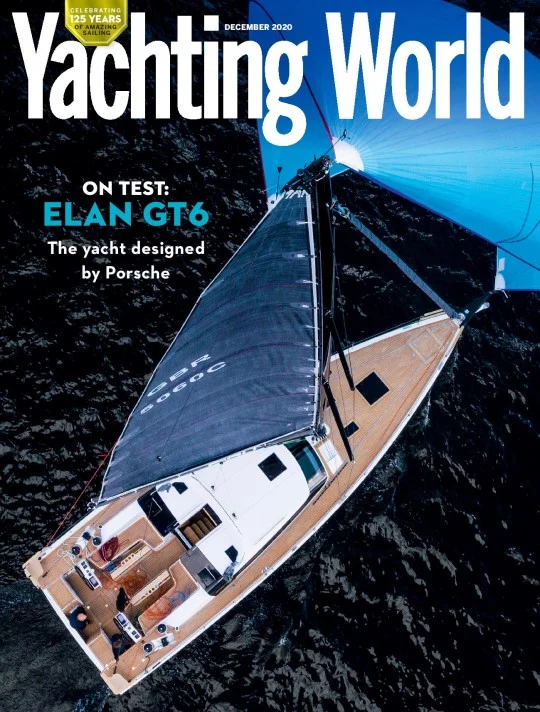 The yacht designed by Porsche
Toby Hodges from Yachting World reviews Elan GT6
"The GT6 has a level of refinement that comes with
expert industrial design. The stark, contemporary styling,
broad sections and high freeboard, which certainly made
it conspicuous in Greenoch marina, will not appeal to all.
But the attention to detail and design throughout keeps
growing on you and sets this model apart.
The employment of a household name is not about
saying to the marina valet 'mine's the Porsche'. It's more
about giving the owner an extra level of reassurance in
the product. It should imbue owners year after year with
that elusive quality which, I can only assume, Porsche
drivers have: pride.", states Toby from Yachting World
Read the full article from YACHTING WORLD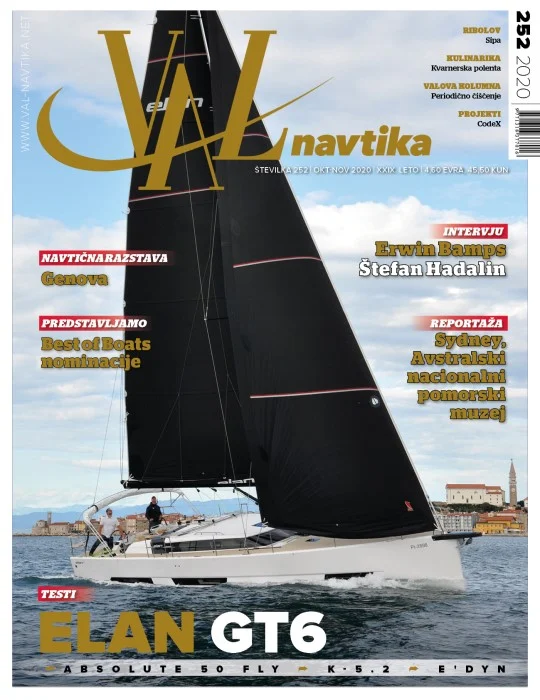 Design and navigability combined in the Grand Tourer
Julijan Visnjevec from Val-navtika discovers all the details of this new 49 ft long sailing yacht.
The Elan GT6 is a representative of modern sailboats. Elan took the design to the next level and the hull still remains powerful and fast in all windy conditions.
When talking about layout and furniture, we are once again
witnessing excellent craftsmanship and use of quality materials. An ergonomic cockpit and excellent navigability also ensure easy sailing with a small crew.
Read the full article from VAL-navtika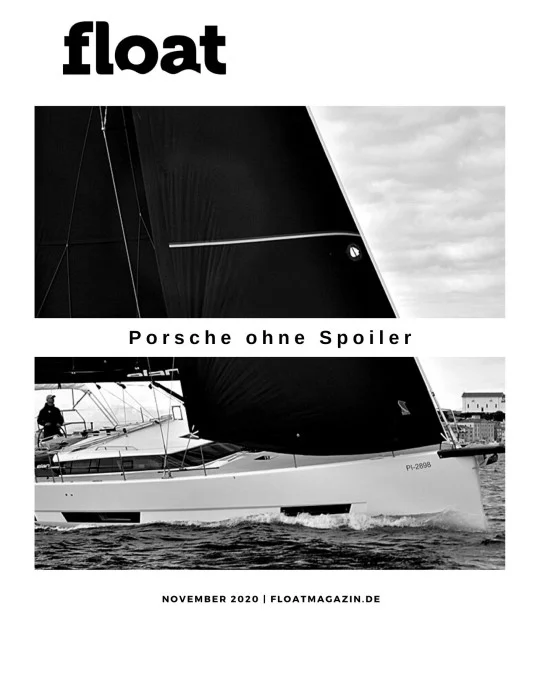 For German readers:
Porsche without a spoiler?
It is true, that the Slovenian shipyard Elan was inspired for their latest sailing yacht by the design of the Porsche 911 2.7 RS. That's why they invited Studio F. A. Porsche to design their new Grand Tourer. We were at the Adriatic sea testing this beautiful sailing yacht and enjoying the GT experience on a yacht.
Find out what CEO of Studio F. A. Porsche Christian Schwamkrug and CEO of Elan Marko Skrbin have to say about designing a sailing yacht with amazing performance and comfortable rich interior design.  
Read the full article from Float here >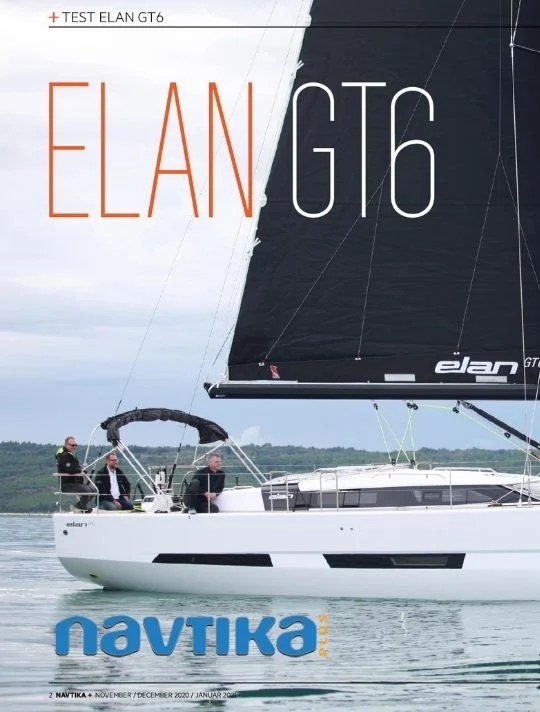 For Slovenian readers:
Full speed ahead with the new performance cruiser 
"I would be lying if I told you that we weren't thrilled with the launch of the new Elan GT6. We were impressed because of the interesting renders we saw at the last boat show in Dusseldorf and also proud because it's a new yacht from a famous Slovenian shipyard. Elan once again proves, that they truly are a pride to our country.", states Dejan from Navtika plus
Milan Farkas who sailed from Portorose to Cannes and back said "The range of wind power transmitted by a sailboat Elan GT6 is extremely large - without shortening the sails. We sailed even at 28 knots of wind, but I would not advise this, because the slope was (too) big."
Read the full article from Navtika plus here >
For German readers:
WOW!
The boat doesn't belong in any drawer because it's one of a kind. Elan Yachts Slovenia has developed a sailboat with innovative design and new solutions. The concept is very unique. There are almost no similarities or alternatives in today's market. The layout is simple, clean, and designed for long sailing trips. 
Presenting the new Elan GT6 in the exclusive YACHT test and exclusive interview with the CEO of Studio F. A. Porsche Christian Schwamkrug.
Prepare to be amazed and read the full article from Yacht.de here >